Regular price
Sale price
$45.00 USD
Unit price
per
Sale
Sold out
Meet the newest edition to our skincare line: COCOA CLAY MASK

This luxurious body mask will leave skin feeling smooth and supple! Featuring natural ingredients like Hawaiian Cacao and Kauai Red Clay to help detoxify and brighten skin, while minimizing the appearance of pores and breakouts.  
NON-TOXIC • ALL NATURAL • ECO-FRIENDLY • CRUELTY FREE
Description

Smells delicious, applies creamy and dries quite nicely. Giving you a slight feeling of constriction until gently removed. This product pairs well with its very own matching accessory set. Custom handmade white ceramic bowl and a pink with chocolate brown accent Mother of Pearl spoon.
Ingredients

Hawaiian Cocoa Powder and Kauai Red Clay. Do not remove food grade silica packet as it works to preserve product freshness.
Directions

For Normal or Dry Skin: We recommend mixing with water, coconut water/milk, aloe juice/gel OR any of our
in-house body oils. (Kona Coffee, Hawaiian Vanilla, Wrinkle Perk Serum)

For Combo or Oily Skin: We recommend mixing with water, green tea, rose water, witch hazel (without alcohol) or non-chemical toner.

Directions: In a small dish, 2 parts dry product to 1 part wet and mix thoroughly. Increase small amounts of wet/dry ratio to achieve a mousse like consistency. Apply a thin layer evenly to clean dry skin, leave 5-10 minutes then rinse with warm water. Pat dry and follow with your favorite moisturizers and serums. Discard any left over pre-mix.

Recommended use is one to three times per week. Do not use if seal is tampered with or broken. Store in dry and cool place, and stop use immediately if irritation occurs. Do not use on damaged or irritated skin. Over exposure to this product may result in redness and irritation.
Share
View full details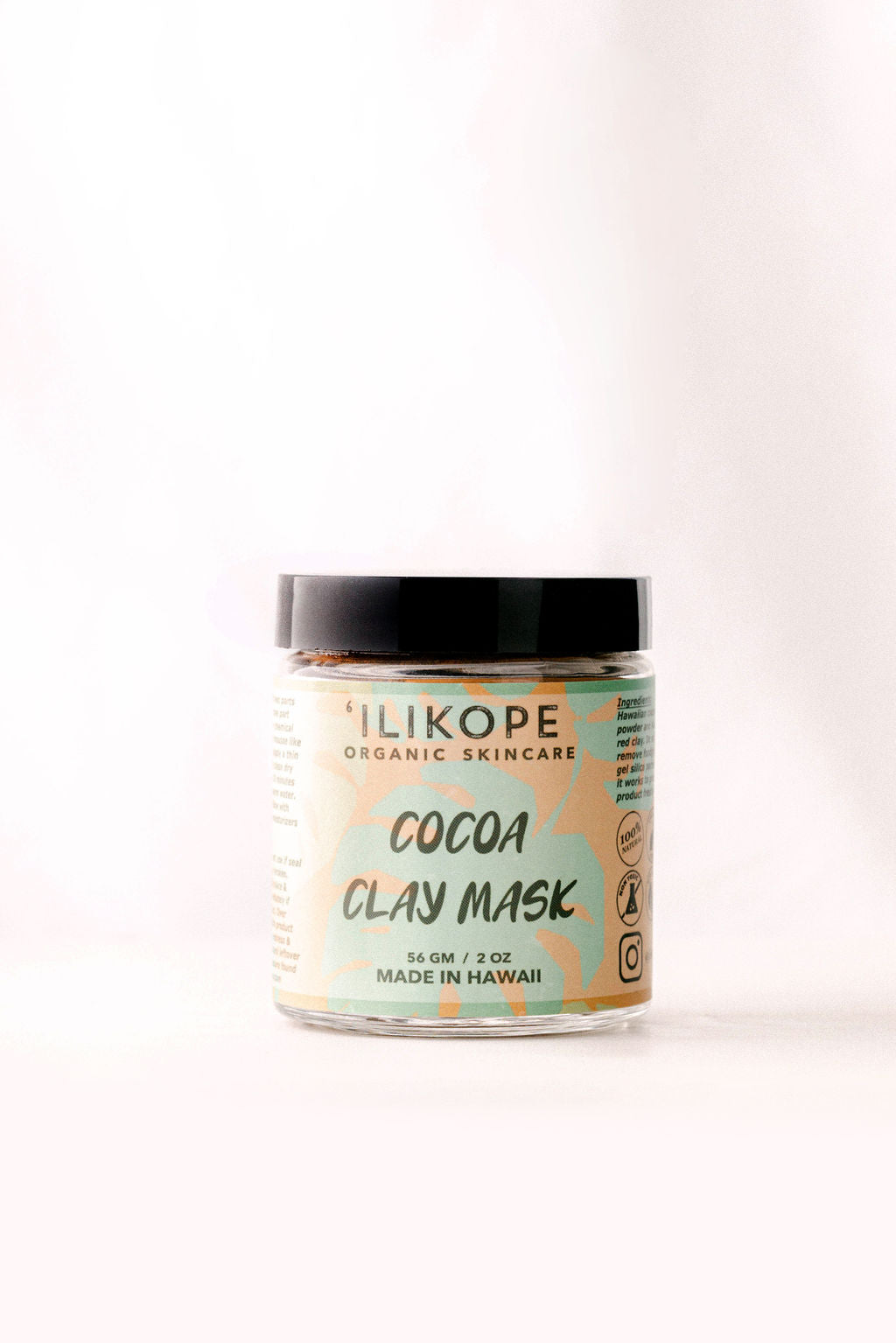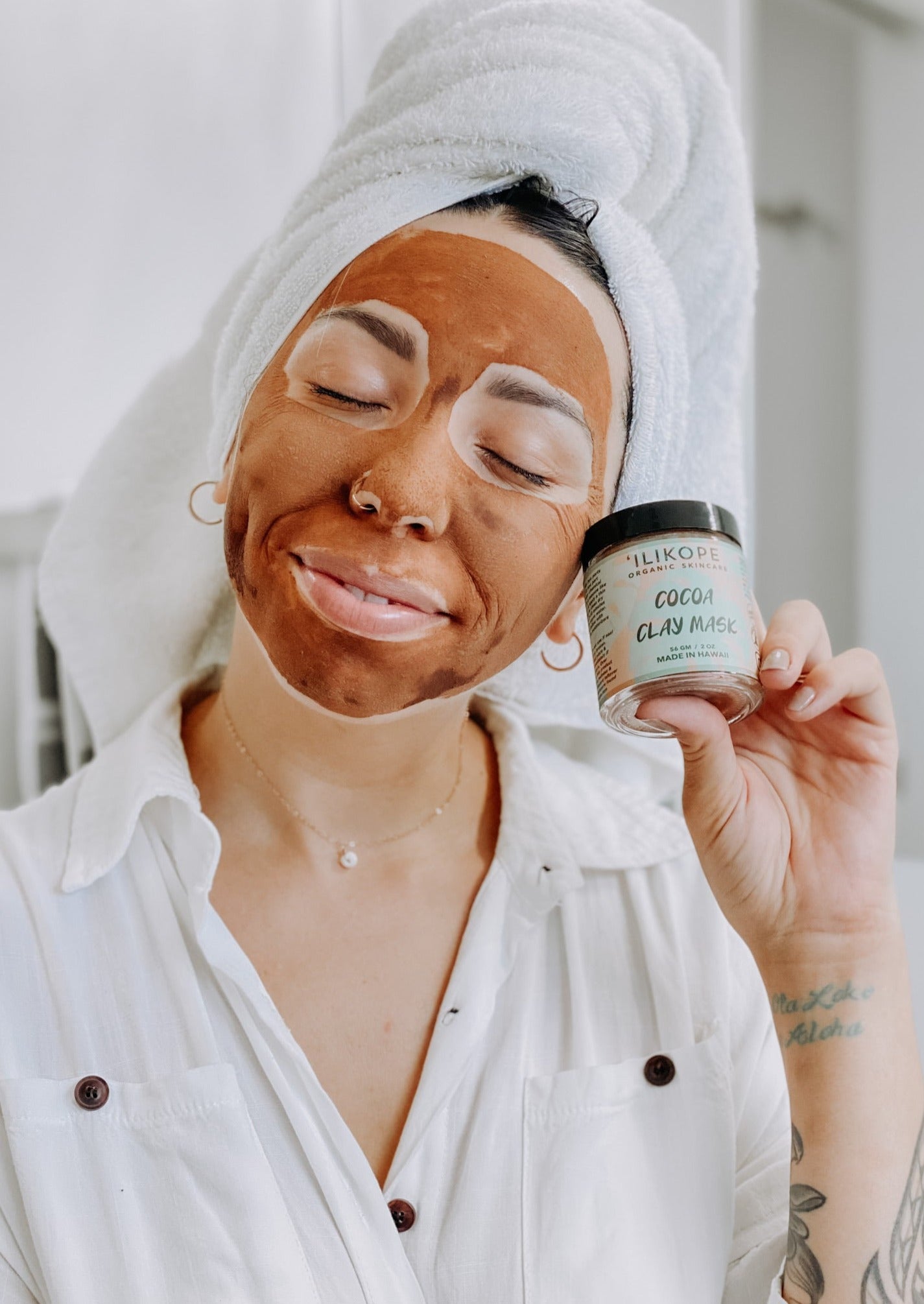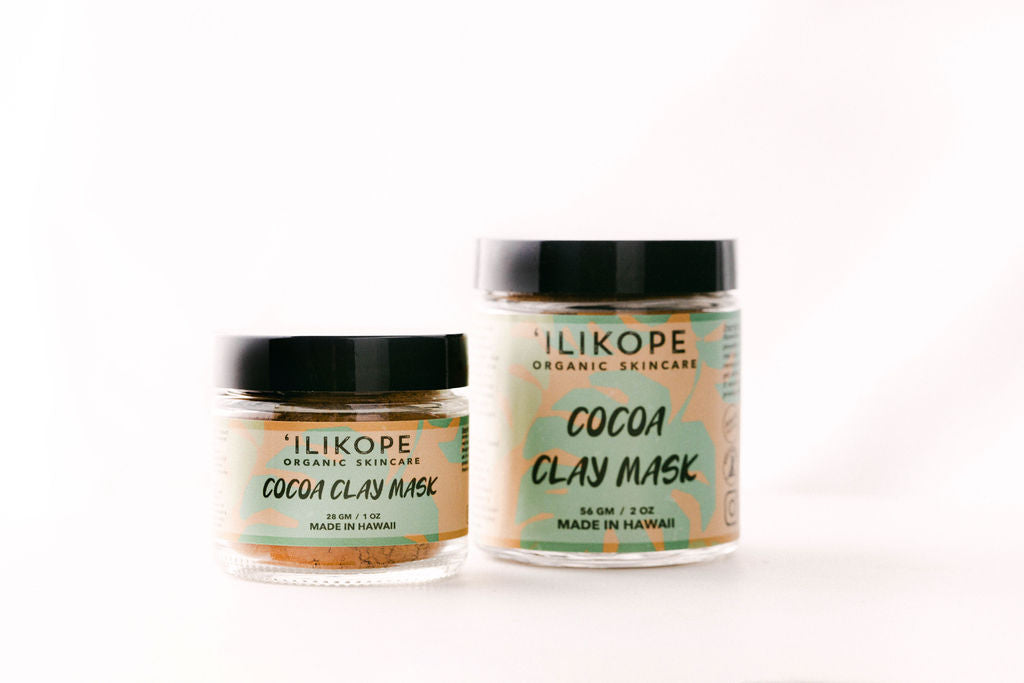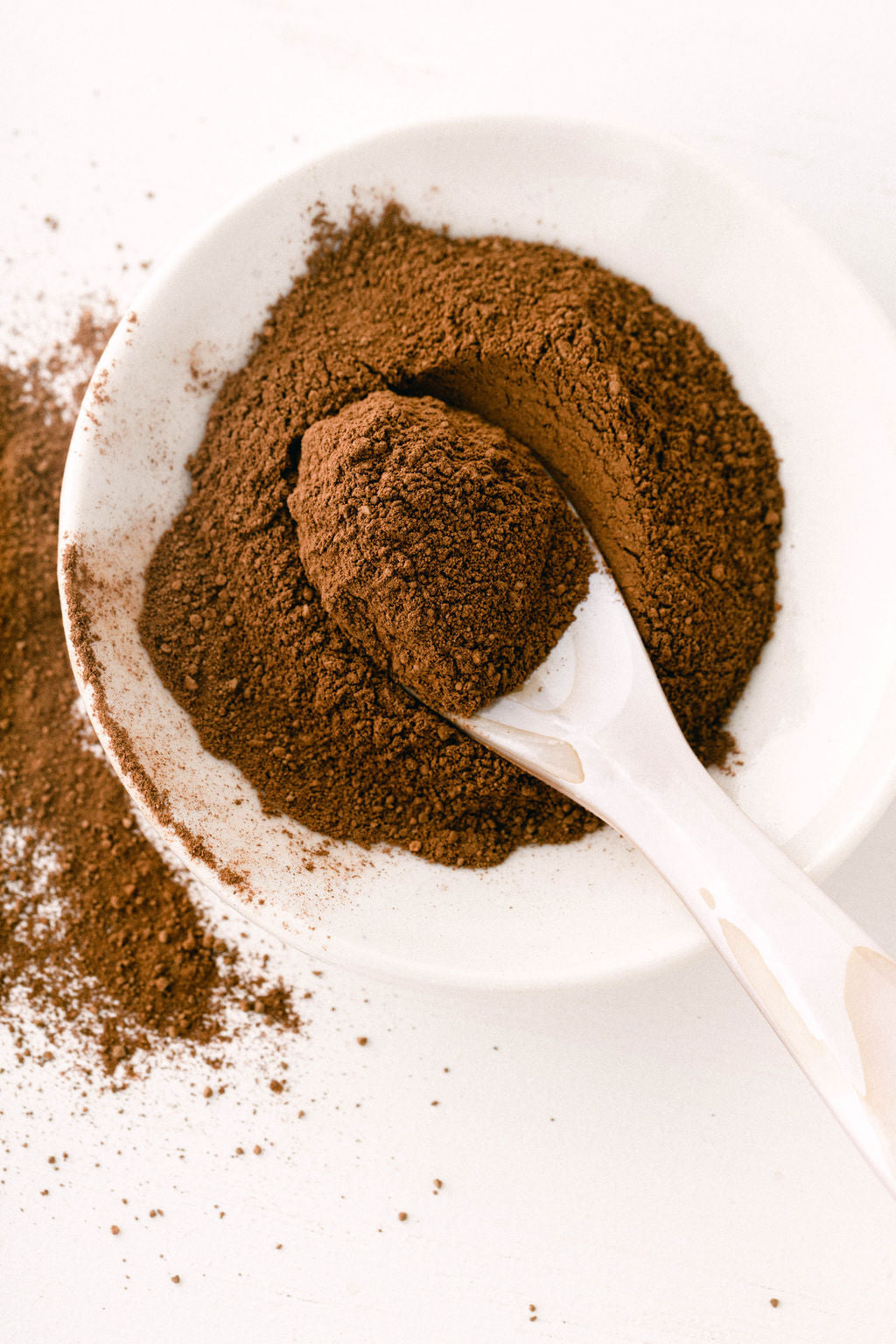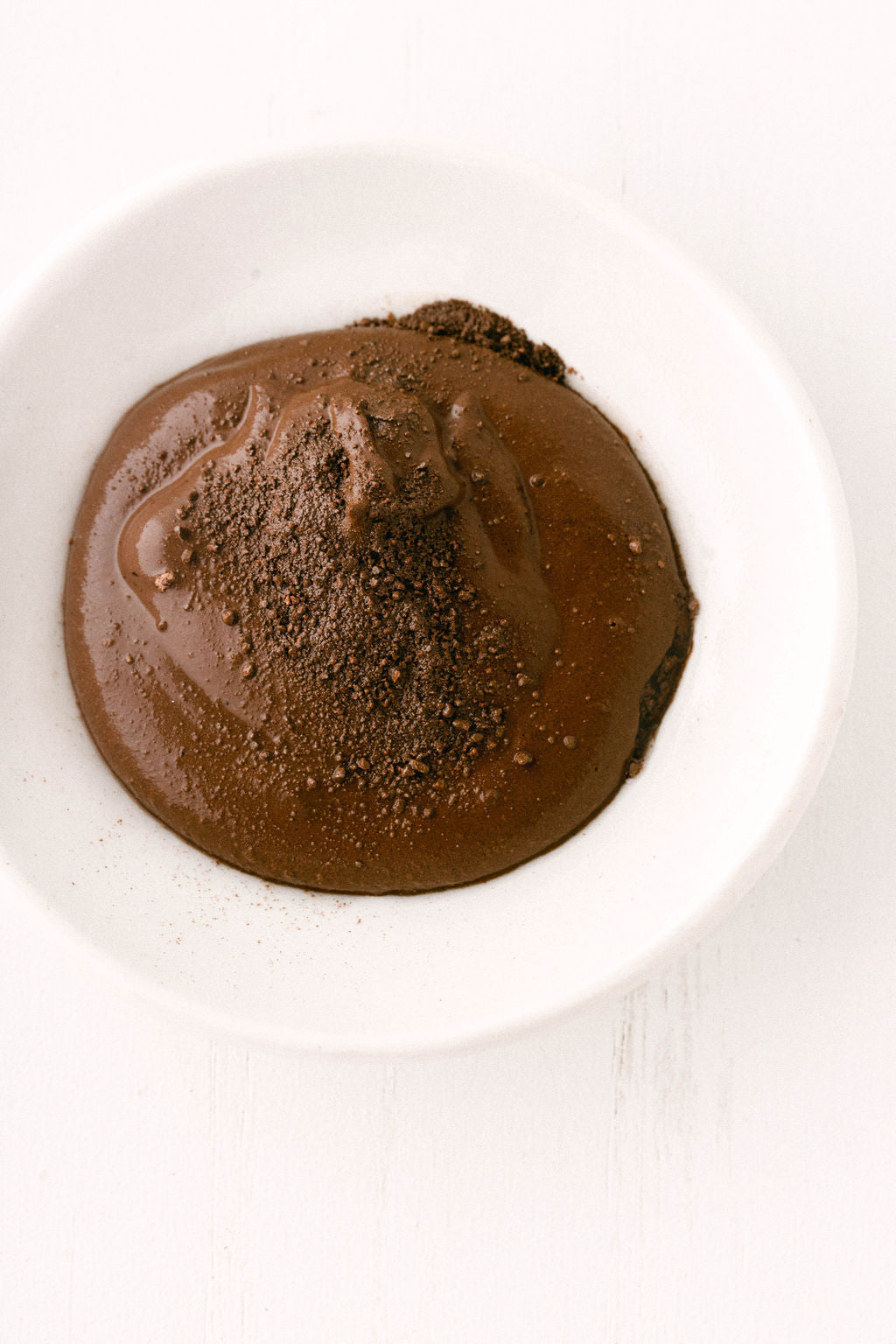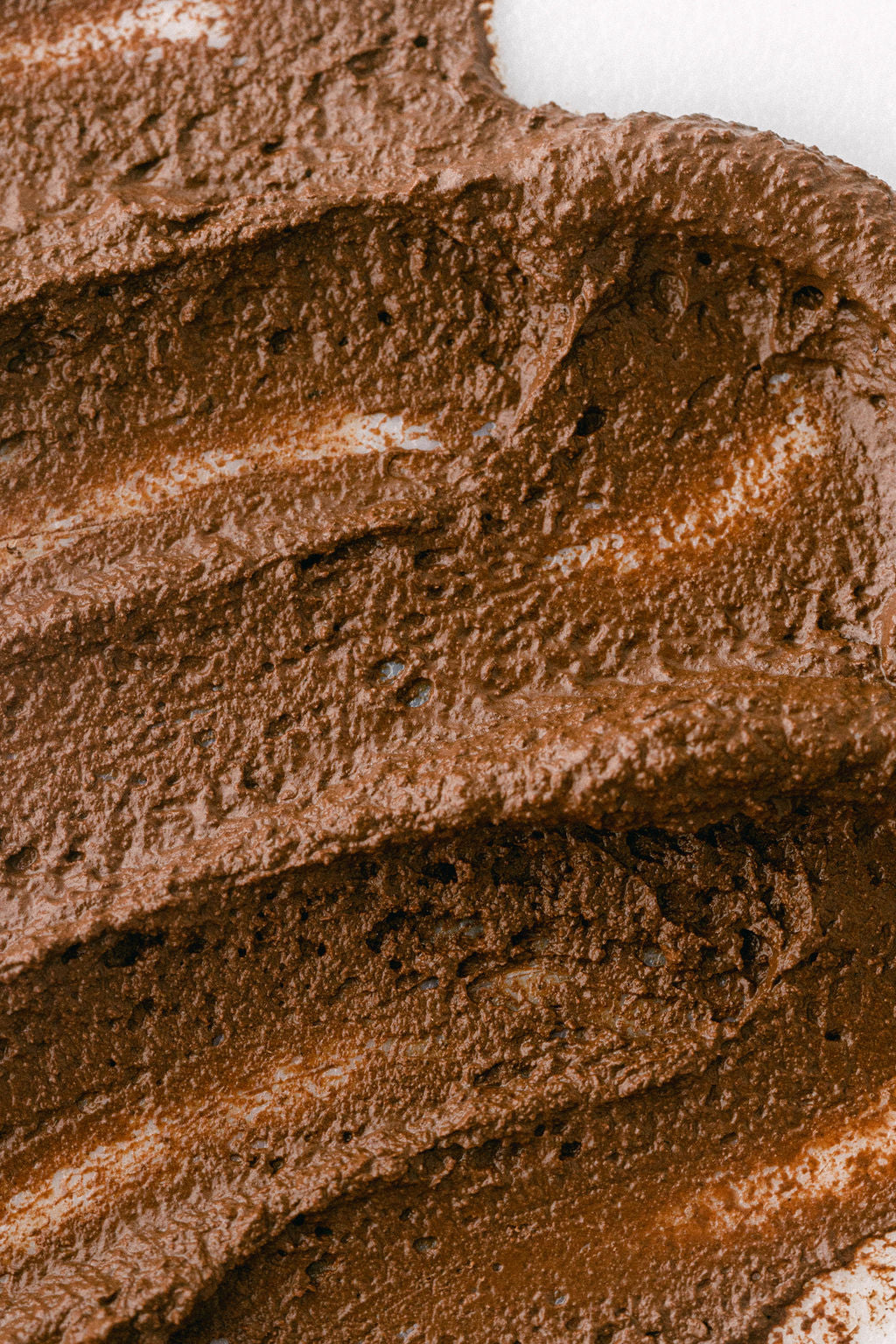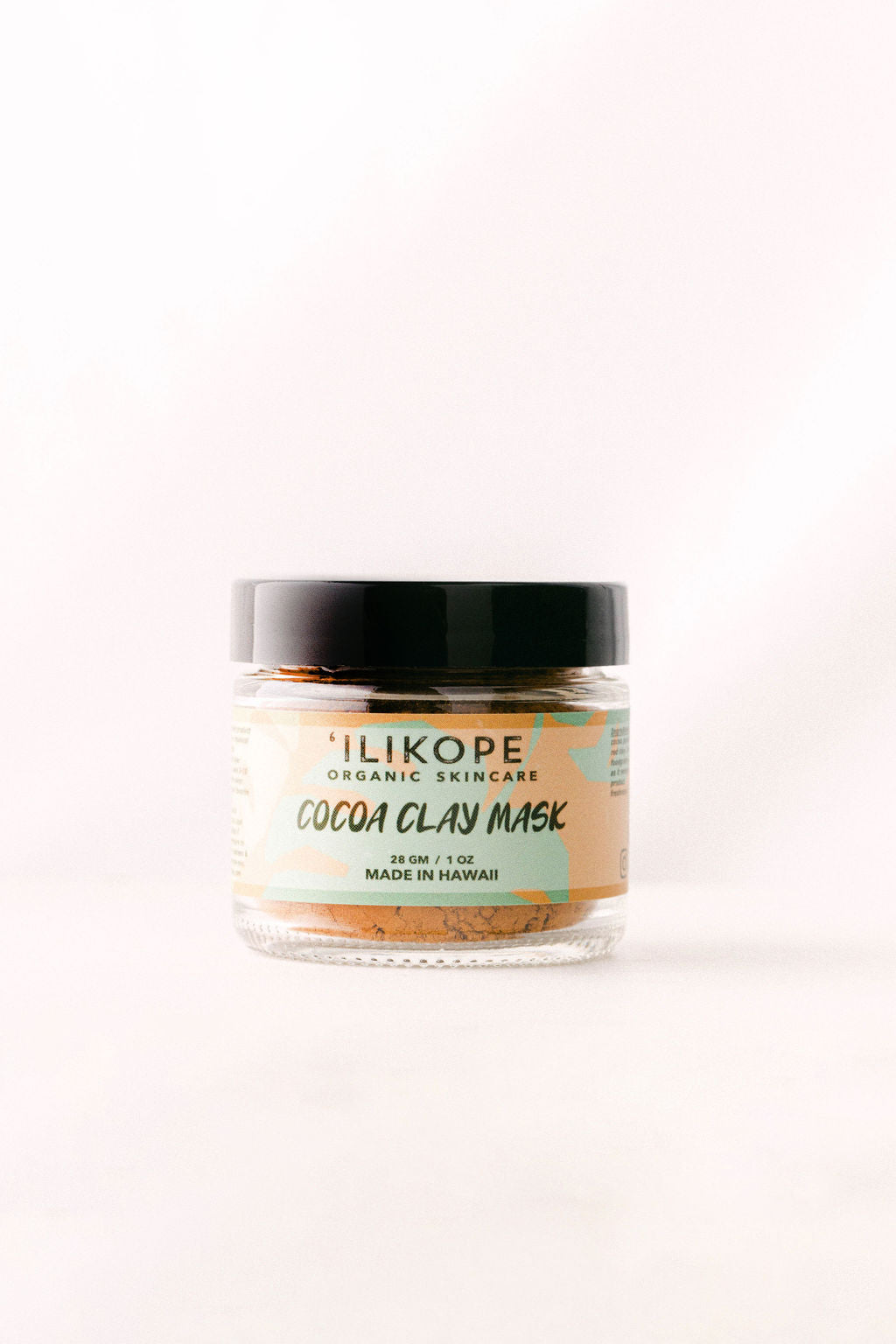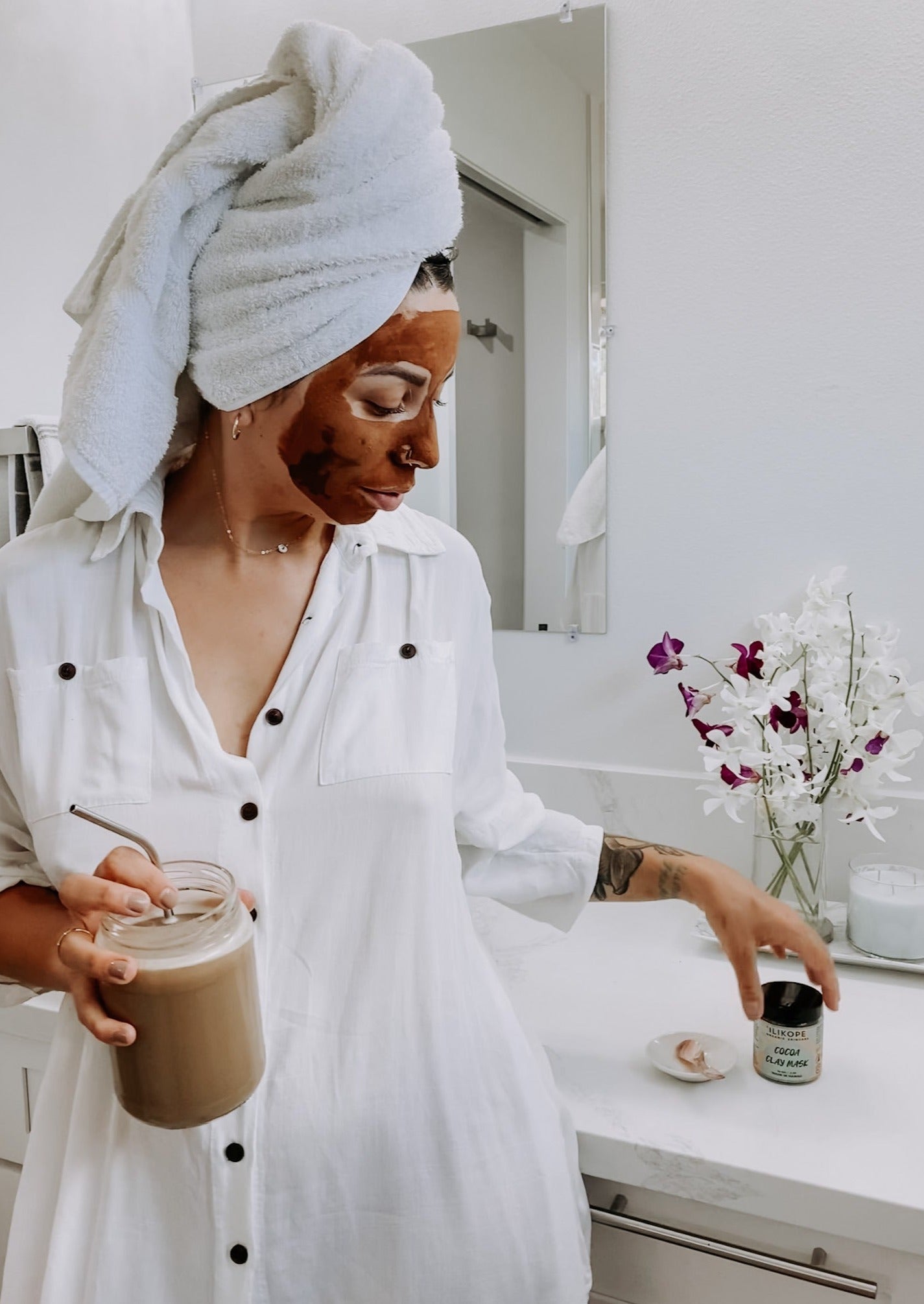 ilikope is the best
Best local skin care company around!
Cocoa Clay Mask& Coffee Scrub
Honestly im in love with these products! Love supporting local, but I also love how these products leave my skin feeling fresh and smooth! Definitely buying more products in the near future! HIGHLY RECOMMEND
Healthier looking skin
For me I've routinely try to get in 3x a week leaving it on for 15 minutes maximum. I feel it has improve texture and hydration of the skin!!! As I age it's about healthy not perfect skin🕊
IN LOVE!!!!
This mud mask is a game changer! After I apply the mask I can see how bright and healthy my skin feels. And to pair it off with a matching mask accessory set it's the cutest thing ever! It's easy to use and travel friendly! I love it!!!
Love!
I absolutely love the consistency of this mask. It's super smooth and easy to apply & remove, which isn't usually common for a clay mask to do. My skin felt tight & rejuvenated once I washed it off!