Regular price
Sale price
$35.00 USD
Unit price
per
Sale
Sold out
Meet the newest addition to our skincare line: MATCHA MUD MASK

This luxurious face mask will leave skin feeling soft and hydrated! Featuring natural ingredients like Hawaiian Green Tea and Bentonite Clay to help detoxify and moisturize skin, while minimizing the appearance of pores and imperfections.
We recommend this mask for individuals who have either a combination or dry types of skin.
NON-TOXIC • ALL NATURAL • ECO-FRIENDLY • CRUELTY FREE
Description

Smells like a Matcha Latte, applies in a nearly jelly-like texture and dries down with minimal constriction. The organic coconut milk gives you a slight cooling sensation until gently removed. This product pairs well with its very own matching accessory set. Custom handmade earth-toned ceramic bowl and a white Mother of Pearl spoon.
Ingredients

Hawaiian Green Tea, Organic Coconut Milk, and Bentonite Clay. Do not remove food grade silica packet as it works to preserve product freshness.
Directions

For Normal or Dry Skin: We recommend mixing with water, coconut water, aloe juice/gel OR any of our in-house body oils. (Kona Coffee, Hawaiian Vanilla, Wrinkle Perk Serum)

For Combo or Oily Skin: We recommend mixing with water, green tea, rose water, witch hazel (without alcohol) or non-chemical toner.

In a small dish, add 2 parts dry product to 1 part wet and mix thoroughly. Increase small amounts of wet/dry ratio to achieve a mousse like consistency. Apply a thin layer evenly to clean dry skin, leave 5-10 minutes then rinse with warm water. Pat dry and follow with your favorite moisturizers and serums. Discard any left over pre-mix.

Recommended use is one to three times per week. Do not use if seal is tampered with or broken. Store in dry and cool place, and stop use immediately if irritation occurs. Do not use if you notice your skin becomes sensitive after use. Over exposure to this product may result in redness and irritation.
Share
View full details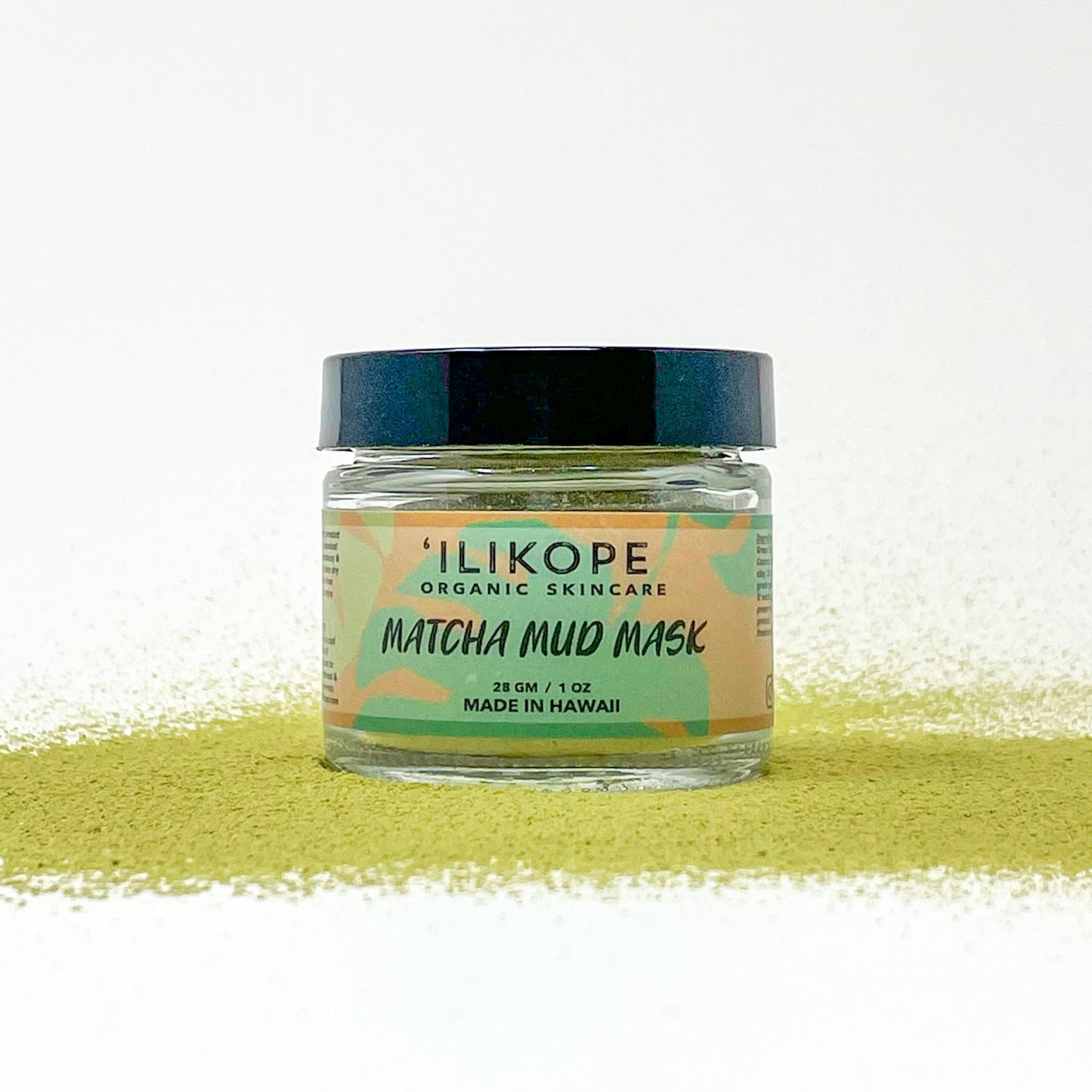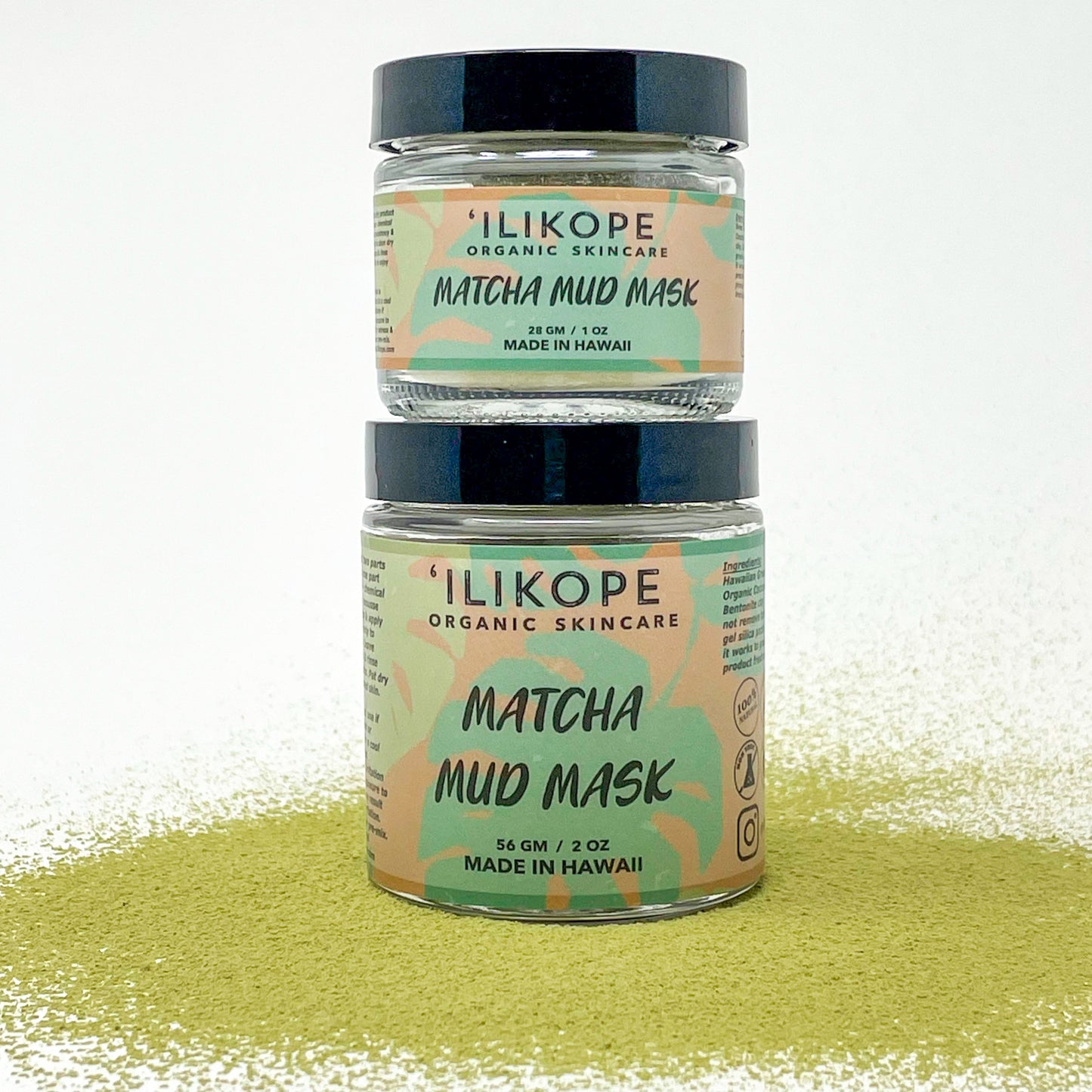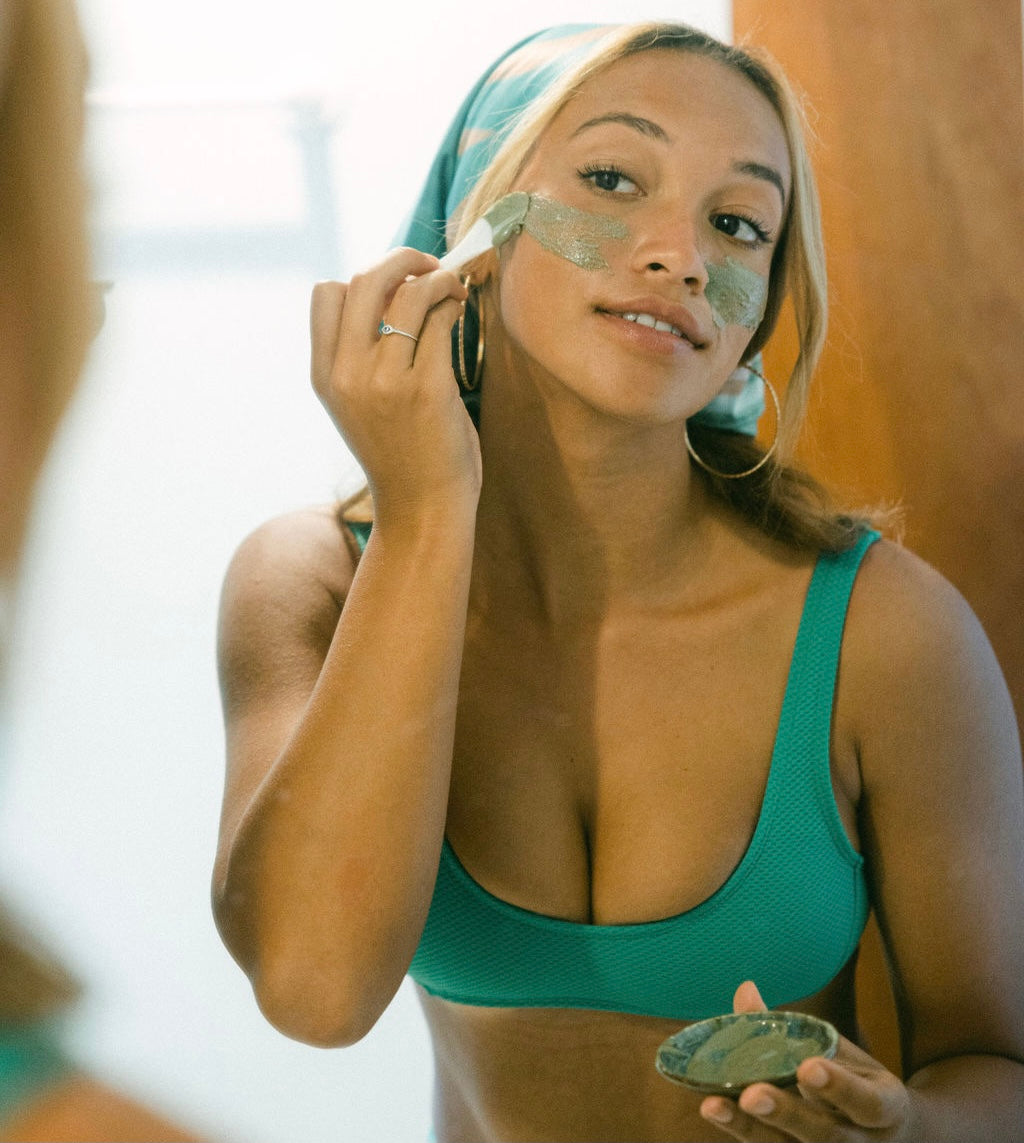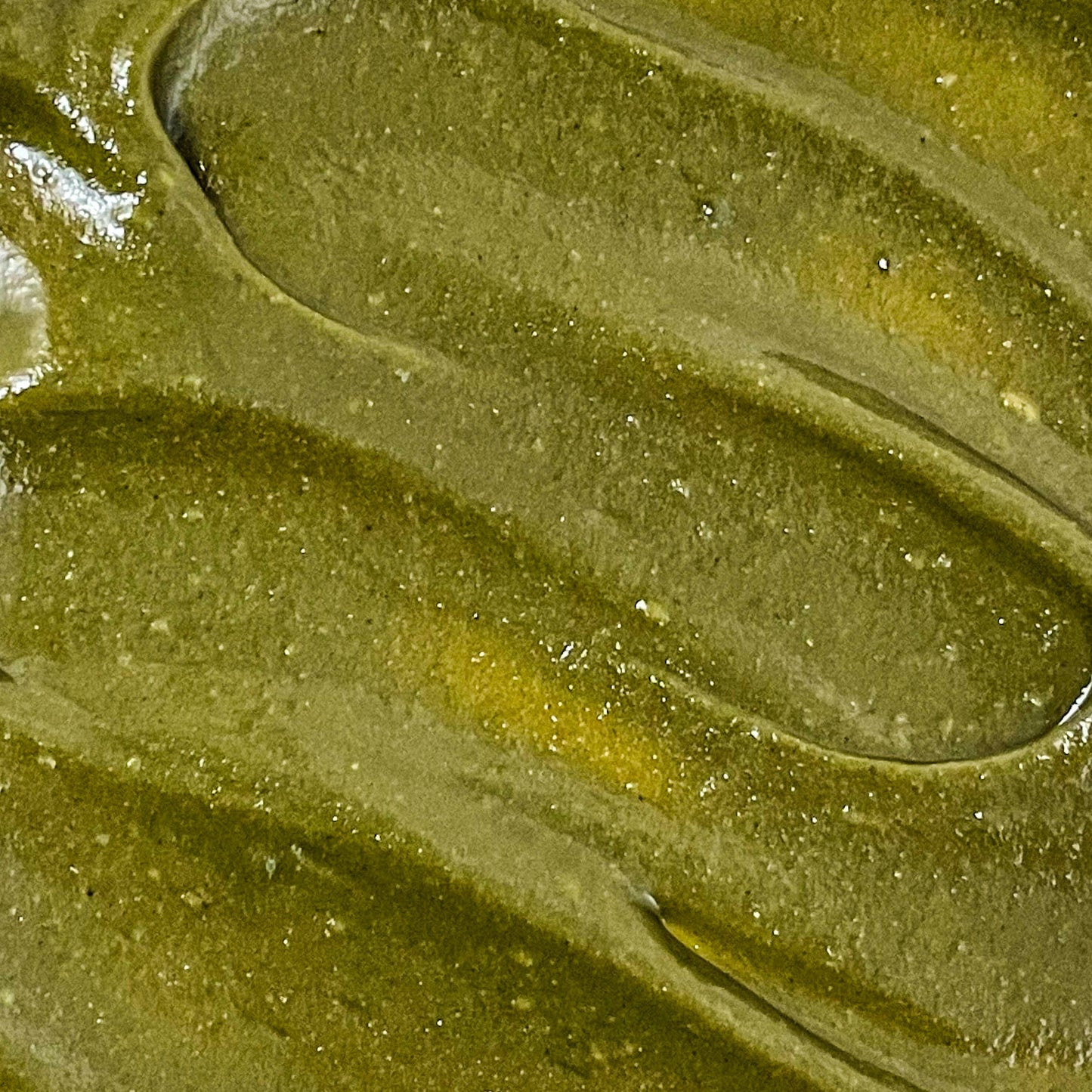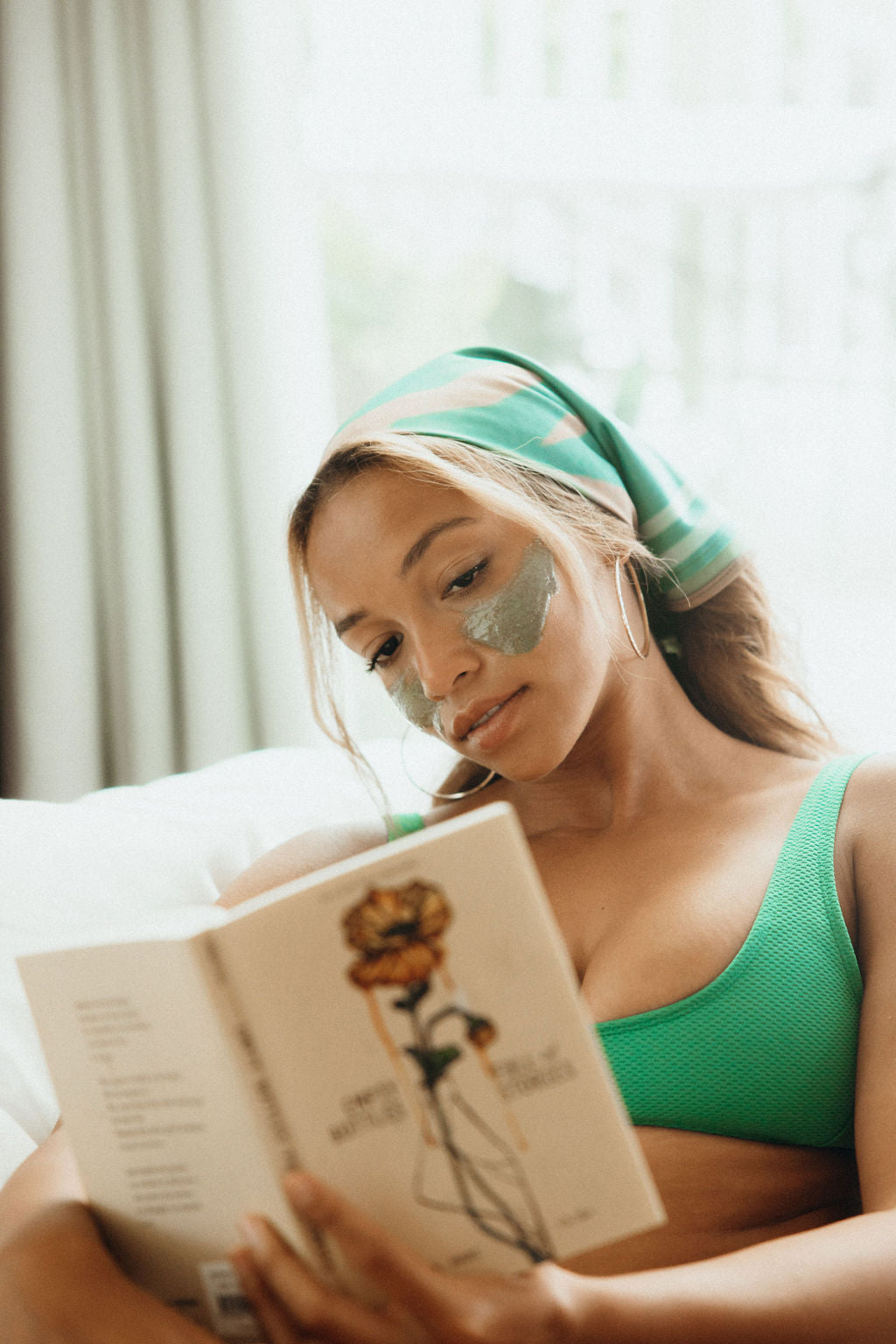 So moisturizing!
Yet another amazing clay mask! I appreciate how hydrating the Matcha Mud Mask is, it leaves my skin feeling moisturized, noticeably smooth & shiny, & energized. I like to combine this mask with the Vanilla Body Oil, it smells so good & has a jellylike consistency & spreads on the skin easily. 10/10 definitely recommend that everyone gives this mask a try!
OBSESSED!
I have been using the Matcha Mud Mask for some time now and all I can say is that this is what I needed for this time of year! I have oily/ combo skin but since it's winter my skin had been a lot more dry. I use the mask about 2-3x a week and I can feel a difference. My skin feels more hydrated and the fact that it's Matcha (my fave drink) just tops it all off!!!
Amazed yet again!
Not only was I impressed with the first mask that dropped I am now impressed with the second one as well! You can really feel the difference in your skin right afterwards. It helped moisturize and plump my skin while leaving it clean, tight, and with smaller looking pores! So in love!
Hydrating!
The new matcha mud mask is by far a favorite in my ilikope skin care collection. From detoxifying to hydrating my skin, it is my weekly go to for nourishment in the harsh weather. After only a couple masks, I have seen and felt a noticeable difference to my skin! A must product to own for everyone!